April 24, 2017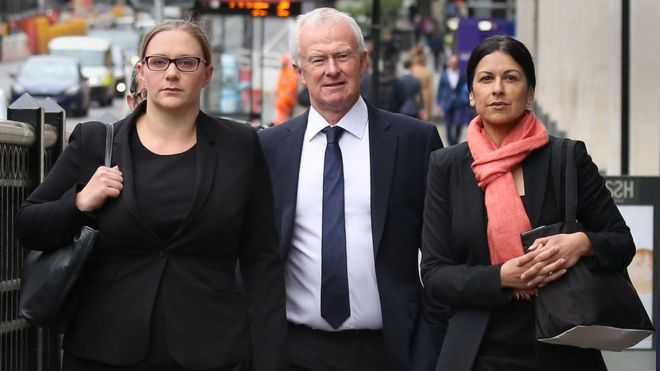 A law firm has been accused of misconduct over the way it handled claims that British troops tortured civilians during the Iraq War.
Leigh Day failed to disclose evidence its Iraqi clients were members of a "murderous" militia group when it represented them in compensation cases, a tribunal has heard.
The claims caused years of anguish to falsely accused soldiers, it was told.
Leigh Day and solicitors Martyn Day and Sapna Malik deny 19 misconduct charges.
Fellow solicitor Anna Crowther also denies one allegation of misconduct at the Solicitors Disciplinary Tribunal in London.
Without the firm's failures it was unlikely a £31m public inquiry into claims of murder and torture by UK soldiers would have taken place, the tribunal was told.
'Years of worry'
Representing the Solicitors Regulation Authority, Timothy Dutton QC, said: "Over a period of more than seven years, Martyn Day, Sapna Malik and Leigh Day made and maintained allegations that soldiers in the British Army had murdered, tortured and mutilated Iraqi civilians."
He said the lawyers had continued to act for their clients despite having a document showing they were members of a militia associated with the Mahdi Army, which had ambushed British troops.
…
http://www.bbc.com/news/uk-39696160
https://www.theguardian.com/uk-news/2017/apr/24/lawyers-leigh-day-cases-against-uk-troops-allegedly-knew-clients-belonged-iraq-militia-mahdi-army
https://www.ft.com/content/1b50ca0a-2908-11e7-bc4b-5528796fe35c
http://www.telegraph.co.uk/news/2017/04/24/iraq-torture-claims-lawyers-leigh-day-had-evidence-clients-scheming/
Tagged: UK