April 20, 2017
European lawyers are present attending the trial.  Details to follow.
Ramazan Demir, on the left, at Istanbul Court this morning (Facebook)
AVVOCATI PERSEGUITATI IN TURCHIA
Processo Ramazan Demir, Ayse Acinikli + 52
Riportano i nostri osservatori:
Oggi dichiarazioni spontanee di uno dei 12 colleghi imputati nel processo, Av. Adem Galissi. Le sue ultime parole: "non appartengo ad alcuna associazione terroristica. L'unica associazione cui appartengo è l'Ordine degli Avvocati di Istanbul".
(Giuristi Democratici Facebook)
Soutien à l'état de droit en Turquie: À Istanbul avec Jenni Halter Matthieu Boissavy nous participons à la manifestation des veilleurs de justice au palais de justice pour dénoncer l'arrestation de huit journalistes de Cumhuriyet et de leurs trois avocats.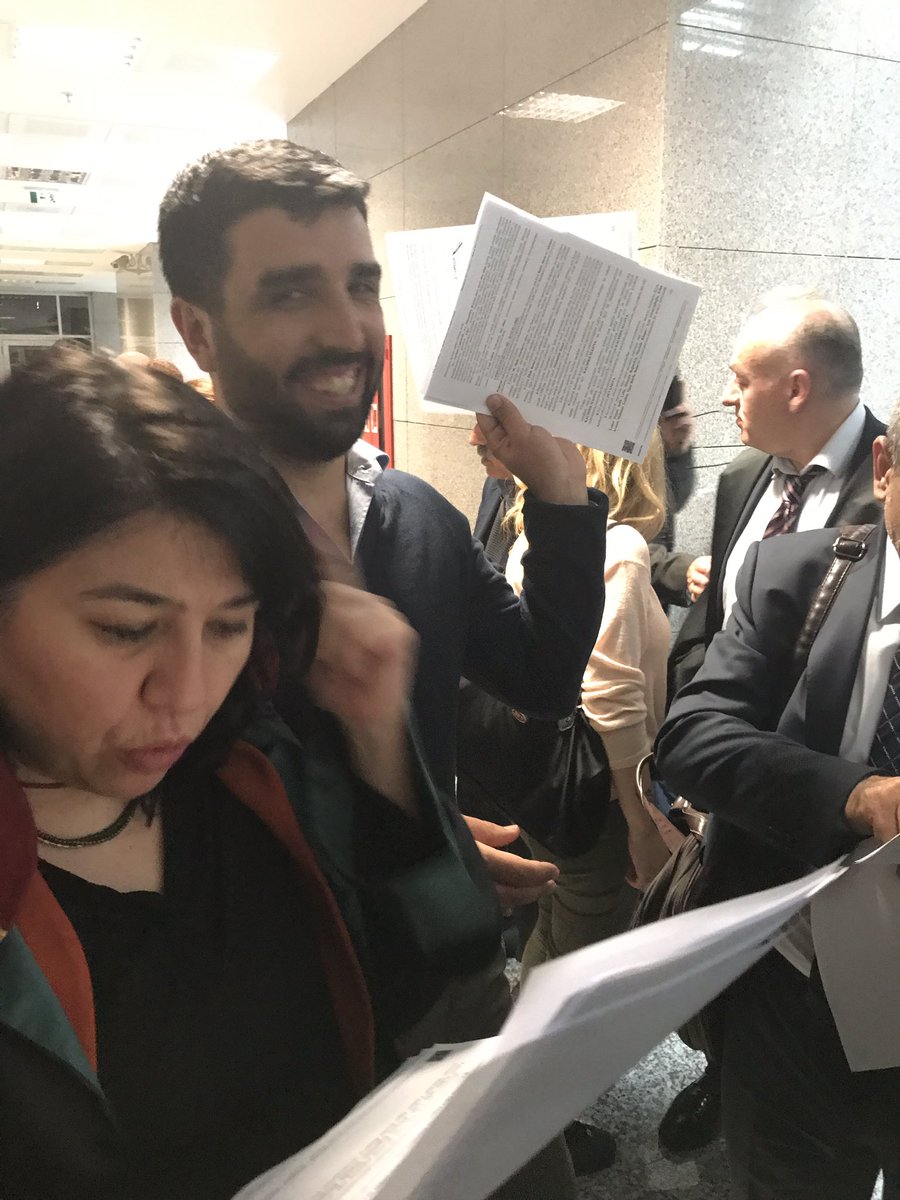 En direct d'Istanbul: interdiction de sortie du territoire levée pour Ramazan Demir.
Pour le reste, renvoi au 13 septembre.
(Jacques Bouyssou Facebook)
Ayran, baklava et levée de CJ
(Jenni L Htr Facebook)
(Matthieu Boissavy Facebook)
https://defendlawyers.wordpress.com/2016/09/08/turkey-conditional-release-of-ramazan-demir-and-ayse-acinikli-members-of-the-association-of-lawyers-for-freedom-ohd/
Tagged: Turkey