April 6, 2017
A group of lawyers in İstanbul recently announced their decision to start a 'Justice Watch' to show solidarity with their jailed colleagues from Cumhuriyet newspapers.
Today (April 6), on the first day of their demonstration in front of the Çağlayan Courthouse of İstanbul, police attacked the lawyers.
Lawyers' decision is to hold a demonstration in front of the courthouse every Thursday to demand justice for head of the executive board of Cumhuriyet, Akın Atalay; Cumhuriyet Foundation's executive head Mustafa Kemal Güngör; and, Bülent Utku.
In the video below, shared by BirGün reporter Erk Acarer, police is seen as battering and pushing the lawyers.
Source: http://www.birgun.net/haber-detay/caglayan-da-avukatlara-saldiri-154263.html
https://turkeypurge.com/turkish-police-attack-lawyers-protesting-arrest-of-cumhuriyet-attorneys
https://www.turkishminute.com/2017/04/06/police-detain-8-lawyers-protesting-arrest-of-cumhuriyet-attorneys/
http://stockholmcf.org/police-detain-8-lawyers-protesting-arrest-of-cumhuriyet-attorneys/
http://theglobepost.com/2017/04/05/stabbing-rule-of-law-in-turkey-cartoonlatuff/
http://www.birgun.net/haber-detay/police-in-turkey-attack-lawyers-who-started-a-justice-watch-154276.html
(Facebook)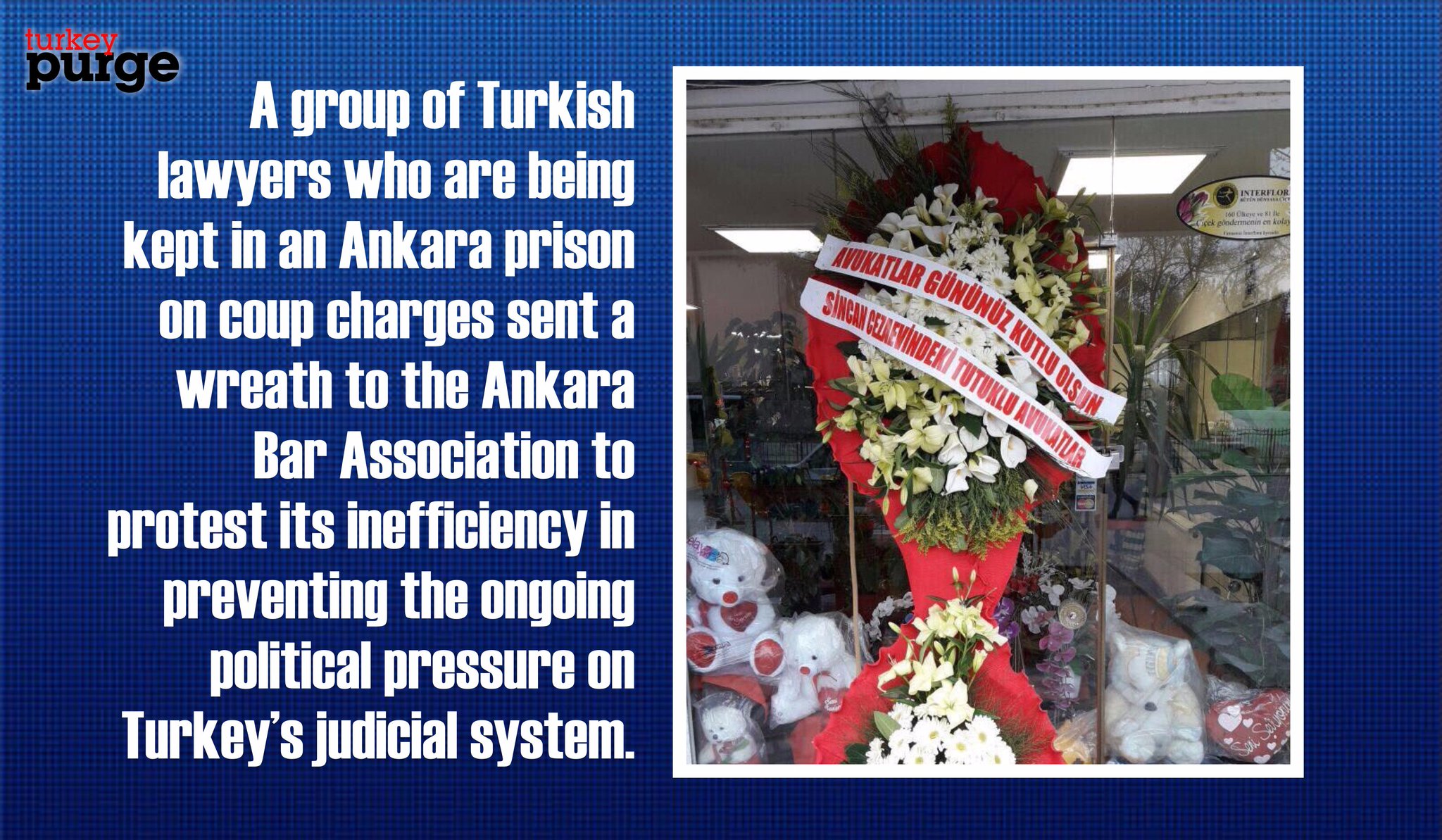 https://turkeypurge.com/imprisoned-ankara-lawyers-send-wreath-to-bar-association-on-lawyers-day
http://www.birgun.net/haber-detay/adliyede-cumhuriyet-icin-nobet-tutan-avukatlara-saldiri-154263.html (TURKCE)
http://www.cumhuriyet.com.tr/haber/turkiye/714639/Hukuk_ve_adalet_icin_avukatlarin_nobeti_basliyor.html# (TURKCE)
http://www.ondacero.es/solo-ondaceroes/latitud-cero/podcast/latitud-cero_2017040658e5f1110cf2abec9e0d18bb.html (ESPANOL)
Tagged: Turkey