April 30, 2017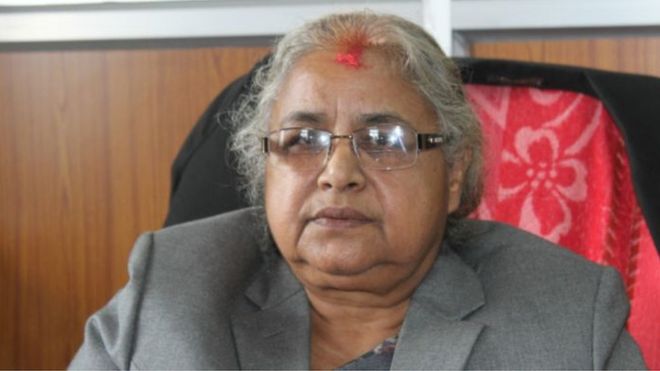 Nepal's first female chief justice has been suspended after the two largest parties in the ruling coalition filed an impeachment motion against her.
They accuse Sushila Karki of delivering biased verdicts and interfering in the executive's jurisdiction.
At least 249 MPs signed the motion, well over the quarter required to open an impeachment investigation.
It comes after the Supreme Court overturned the government's choice of chief of police.
'Favours rather than merit'
Last month the court ruled in favour of a claim by Navaraj Silwal, the most senior officer in the ranks, that he had been unfairly bypassed in favour of a less senior colleague, Jaya Bahadur Chand.
A hearing has been scheduled for Tuesday 2 May on the government's second choice of candidate, Prakash Aryal, local media report.
…
http://www.bbc.com/news/world-asia-39764830
https://thehimalayantimes.com/kathmandu/impeachment-proposal-filed-chief-justice-sushila-karki/
Nepal: Impeachment motion moved against Chief Justice Sushila Karki
http://www.hindustantimes.com/world-news/nepal-deputy-pm-quits-over-move-to-impeach-first-woman-chief-justice/story-4JIYN3xW76IJHG9x6YqkvL.html