March 17, 2017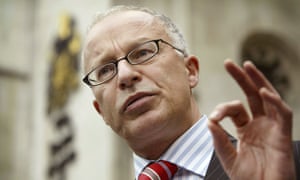 Struck-off solicitor's insolvency declaration will deprive MoD of opportunity to recover multimillion-pound sum it seeks
The campaigning human rights lawyer Phil Shiner, who was struck off as a solicitor for pursuing fictitious Iraqi compensation claims against the Ministry of Defence, has been declared bankrupt.
The Insolvency Service website states the 60-year-old, who ran the firm Public Interest Lawyers (PIL) in Birmingham, was made bankrupt on Tuesday.
The declaration of insolvency will deprive the MoD of an opportunity to recover any of the millions of pounds it maintains it is entitled to claim from Shiner.
The former solicitor could not afford to retain lawyers to represent him at the Solicitors Disciplinary Tribunal in London last month. He did not attend and was not represented at the hearing. He also told the tribunal that he was unwell.
Shiner was found guilty of multiple professional misconduct charges, including dishonesty and lack of integrity in bringing murder and torture claims in relation to the "Battle of Danny Boy" near Amara in 2004.
…
https://www.theguardian.com/law/2017/mar/17/iraq-war-crimes-lawyer-phil-shiner-declared-bankrupt
https://www.thesun.co.uk/news/2768701/phil-shiner-iraq-war-tank-chaser-lawyer-bankrupt/
https://www.theguardian.com/uk-news/2017/mar/18/phil-shiner-uk-police-confirm-criminal-investigation-into-iraq-human-rights-lawyer