March 14, 2017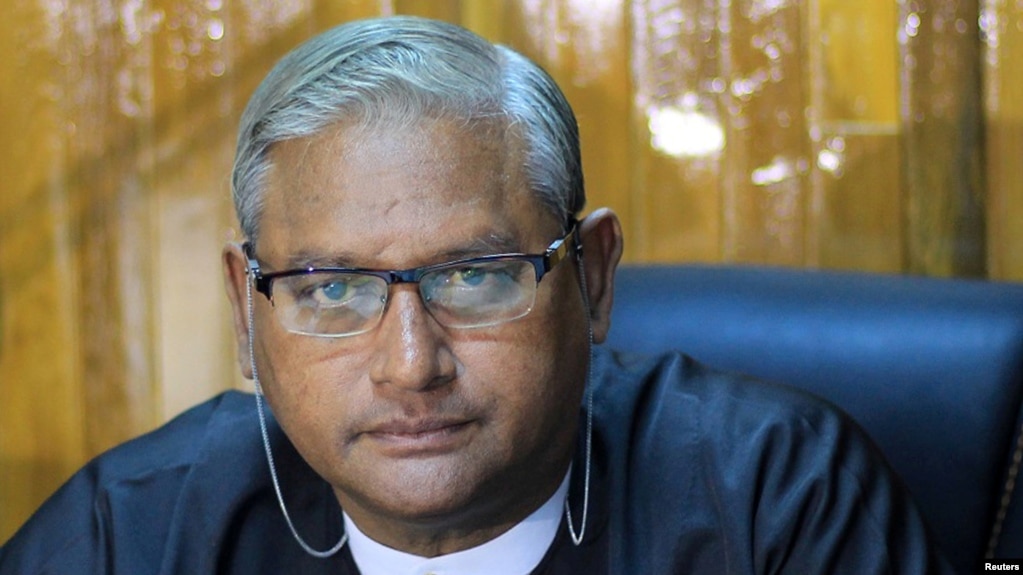 A close associate of murdered Myanmar lawyer Ko Ni says the constitutional expert was working on a plan to weaken the military's political power when he was gunned down at Yangon's airport soon after his return from a conference in Indonesia on January 29.
The revelation is likely to feed persistent suspicions – which have been denied – that the military had a role in the assassination.
Military still holds power
Despite handing over power to a civilian government led by the National League for Democracy (NLD) party of activist Aung San Suu Kyi, the Myanmar armed forces retain wide powers under a constitution it promulgated in 2008.
That constitution guarantees the military 25 percent of the seats in parliament and gives it a veto over any constitutional amendment. It also controls the Ministry of Home Affairs, giving it authority over much of the nation's permanent bureaucracy.
Murdered lawyer Ko Ni may have found a loophole around the military.
…
http://www.voanews.com/a/murdered-lawyer-ko-ni-working-on-plan-undercut-myanmar-military/3764856.html
https://au.news.yahoo.com/world/a/34684639/four-in-court-over-murder-of-top-myanmar-lawyer/#page1
https://www.irrawaddy.com/opinion/commentary/where-are-the-assassins.html
https://www.irrawaddy.com/news/burma/new-suspect-revealed-in-u-ko-ni-murder-as-case-goes-to-court.html
http://www.elevenmyanmar.com/crime/8367
Tagged: Burma