January 24, 2017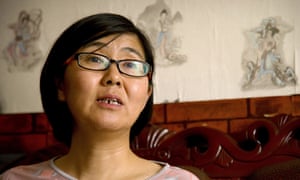 On 18 January 2016, senior lawyers, judges and jurists from many countries and international organisations wrote a letter to the Guardian to express our deep concern about the unprecedented crackdown on criminal defence and human rights lawyers that began on the night of 9 July 2015 with the enforced disappearance of lawyers Wang Yu and Bao Longjun, and their 16-year-old son, and has most recently included the emergence of lawyer Li Chunfu from over 500 days of incommunicado detention with signs of serious mental illness, as well as physical suffering.
From 9 July 2015 to the present, hundreds of lawyers, law firm staff, and family members have been subject to intimidation, interrogation, detention as criminal suspects, wrongful criminal convictions and forced disappearance.
We, the undersigned lawyers, judges and jurists, now write again to express our continued grave concern over subsequent developments in China, in particular the treatment of the lawyers and legal assistants named in our 18 January 2016 letter, as well as some of their close colleagues, supporters and family members.
We observe the following developments with concern:
…
https://www.theguardian.com/world/2017/jan/23/china-must-respect-lawyers-human-rights
https://www.theguardian.com/world/2017/jan/24/china-abandoning-rule-of-law-human-rights-lawyers-say
https://www.acatfrance.fr/app/items/print/actualite/mettons-fin-a-la-persecution-des-avocats-chinois (FRANCAIS)
http://www.dw.com/zh/%E5%9B%BD%E9%99%85%E5%85%B3%E6%B3%A8%E5%8D%B1%E9%9A%BE%E5%BE%8B%E5%B8%88%E6%97%A5%E8%81%9A%E7%84%A6%E4%B8%AD%E5%9B%BD/a-37259581?&zhongwen=simp (CHINESE)
Tagged: China, Day of the Endangered Lawyer