December 18, 2016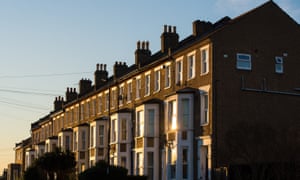 Thousands of people are being made homeless every year because they cannot find lawyers to help them resist eviction, charities are warning.
Even though legal aid is available to help anyone in danger of losing their home, there has been an 18% decline in the number of challenges brought, at a time of record repossessions in the private rental market.
The latest figures, highlighted by the Legal Action Group (LAG) and the homeless charity Shelter, reinforce warnings by the Law Society that "advice deserts", where few, if any, lawyers are left in practice who are capable of dealing with legal aid housing cases, are emerging across England and Wales.
Last year, 42,728 households in rented accommodation were forcibly removed, according to Ministry of Justice figures. That number has risen by 53% since 2010 and now stands at an all-time high.
Deep cuts to other forms of housing legal aid introduced by the Legal Aid, Sentencing and Punishment of Offenders (LASPO) Act 2012, bureaucratic obstructions and poor hourly rates have progressively driven most lawyers specialising in housing out of the market, leaving few practitioners.
…
https://www.theguardian.com/society/2016/dec/18/thousands-homeless-shortage-legal-aid-lawyers-charities
Tagged: UK