December 9, 2016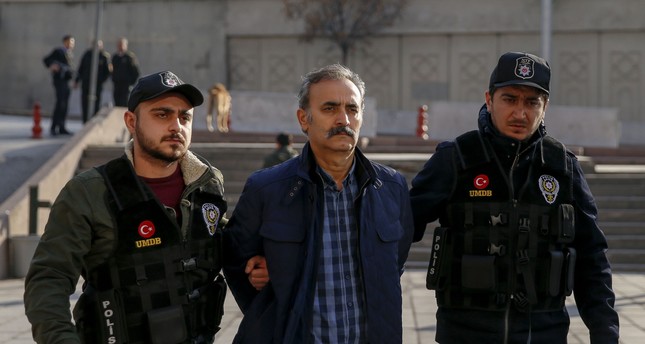 Former public prosecutor, Mustafa Bilgili who was overseeing the 'Cosmic Room' case in 2009 has been arrested on Thursday as part of the investigation into the Gülenist terror group (FETÖ).
Bilgili, who led the search of a top-secret military facility allegedly to get a hold of state secrets for FETÖ, was captured in November in the capital Ankara, long after his dismissal from his post.
He was found in possession of a fake ID when police stopped his car at a checkpoint in Ankara's Cebeci district. Upon learning his real identity through a fingerprint scan, police detained Bilgili, who had a detention warrant issued for being a member of the terror cult that is blamed for the latest coup attempt in Turkey on July 15.
The prosecutor and his team had conducted a 20-day search in 2009 on the so-called "cosmic room" at the army's special warfare headquarters, where confidential documents regarding the military were kept. The search had stirred up controversy at the time but the judiciary defended itself saying that the search was part of an alleged assassination plot targeting then Deputy Prime Minister Bülent Arınç.
…
http://www.dailysabah.com/investigations/2016/12/08/feto-linked-prosecutor-who-searched-top-secret-cosmic-room-arrested
Tagged: Turkey