July 7, 2016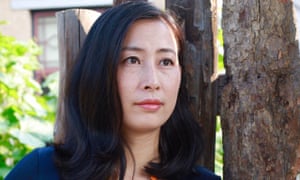 Twelve months after Beijing launched what activists describe as an unprecedented offensive against China's civil rights lawyers, a new documentary has exposed the crackdown's human toll.
The film, entitled Shanshan's Year, tells the story of Yuan Shanshan, a 36-year-old mother whose husband, Xie Yanyi, was among those caught up in Beijing's so-called "war on law", which began on 9 July 2015.
Xie, a Beijing-based attorney, was detained on day four of the police roundup during which hundreds of rights lawyers, their staff and supporters were taken into custody or interrogated.
One year on, Xie is one of more than 20 lawyers and activists still in custodyfacing charges of political subversion that could see some jailed for life.
Ai Xiaoming, the documentary's director, said she hoped her film would showcase both the despair and the determination of the lawyers' wives as they struggled to cope with the absence of their partners.
"I want people to see how the families of the human rights lawyers manage to survive even when they are put through the worst imaginable things," she said.
…
https://www.theguardian.com/world/2016/jul/07/shanshans-year-anguish-of-jailed-lawyers-families-laid-bare-in-chinese-film
http://thediplomat.com/2016/07/chinas-disturbing-detention-of-hong-kong-booksellers/
Tagged: China