Daily Archives:
07/07/2016
July 7, 2016
"709 Crackdown" Anniversary Epitomizes Xi's Travesty of Justice
One year after Chinese authorities launched an unprecedented crackdown on human rights lawyers, CHRD urges the government to release the remaining 19 lawyers and activists who are detained incommunicado. The majority of them have been arrested for offenses tied to national security, and ten face the possibility of life imprisonment if convicted. In what has come to be known as "709 Crackdown," the Chinese government under President Xi Jinping has waged war against the legal advocates for a rule of law and human rights defenders in China.

The crackdown involved the initial rounding up and questioning of over 300 human rights lawyers, their associates, and activists in July 2015. Of the 19 individuals still in detention, all have been formally arrested, including 15 on suspicion of "subversion" (105(1) Criminal Law) or "inciting subversion" (105(2), both criminal offenses in the category of "endangering national security." Fourteen others, who authorities released on "bail pending further investigation" after lengthy detentions, are living under restrictive conditions and police surveillance. (See CHRD's website for more details on individuals harassed and persecuted in the crackdown, with those currently detained organised in this chart.)
The Chinese government must immediately and unconditionally release all individuals detained in the crackdown, end political interference in the independence of lawyers, and protect fundamental rights as guaranteed by the Universal Declaration on Human Rights.
…
July 7, 2016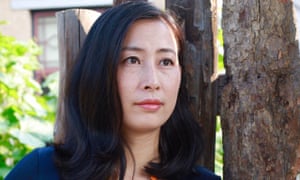 Twelve months after Beijing launched what activists describe as an unprecedented offensive against China's civil rights lawyers, a new documentary has exposed the crackdown's human toll.
The film, entitled Shanshan's Year, tells the story of Yuan Shanshan, a 36-year-old mother whose husband, Xie Yanyi, was among those caught up in Beijing's so-called "war on law", which began on 9 July 2015.
Xie, a Beijing-based attorney, was detained on day four of the police roundup during which hundreds of rights lawyers, their staff and supporters were taken into custody or interrogated.
One year on, Xie is one of more than 20 lawyers and activists still in custodyfacing charges of political subversion that could see some jailed for life.
Ai Xiaoming, the documentary's director, said she hoped her film would showcase both the despair and the determination of the lawyers' wives as they struggled to cope with the absence of their partners.
"I want people to see how the families of the human rights lawyers manage to survive even when they are put through the worst imaginable things," she said.
…
https://www.theguardian.com/world/2016/jul/07/shanshans-year-anguish-of-jailed-lawyers-families-laid-bare-in-chinese-film
http://thediplomat.com/2016/07/chinas-disturbing-detention-of-hong-kong-booksellers/
July 7, 2016
Monitored, scared and made to feel like criminals, the women's only offence is to be married to lawyers and activists detained by China's Communist authorities. But a year after their husbands disappeared, they are defiant.
The men represented some of China's most vulnerable people until they were held in a crackdown last year that swept up more than 200 attorneys and rights campaigners.
About a dozen are still held in near total isolation and accused of subverting state power, which carries a maximum sentence of life in prison, while their spouses are subject to constant surveillance.
This week five of them donned dresses emblazoned with their husbands' names and marched to a national prosecutors' office in Beijing , surrounded by dozens of police.
China releases wives and defenders of detained lawyers in Tianjin
They clutched handwritten letters of complaint, accusing authorities in Tianjin, where all but one of the men are held , of a litany of procedural errors.
The women emerged disappointed, still holding their letters, after officials refused to even read them.
…
http://www.scmp.com/news/china/policies-politics/article/1986569/wives-detained-human-rights-lawyers-china-fight-year
July 7, 2016
One year after the Chinese government began a nationwide sweep of more than 300 human rights lawyers, legal assistants, and rights activists on July 9, 2015, 24 stillremain in detention, Human Rights Watch said today. The government has blocked lawyers and families from meeting with 18 of these 24 detainees, putting them at high risk of torture and other ill-treatment.
"Mass arrests, forced confessions, and secret detentions are Beijing's answer to rights lawyers who have been working to protect the rights of others in China," said Sophie Richardson, China director at Human Rights Watch. "Every day these people languish in detention, Beijing harms ordinary people's access to justice, dissuades other lawyers from taking sensitive cases, and deepens the stain on China's reputation."
The authorities have formally arrested the 24 lawyers and activists, although no credible evidence against them has been made publicly available. Eleven have been charged with the serious crimes of "subversion," which can carry a life sentence, and five have been charged with "inciting subversion," which can result in up to 15 years in prison. Three have been charged with "creating disturbances," three with "gathering crowds to disturb social order," and two with "organizing others to illegally cross national borders." Most of the 24 are held in detention centers in Tianjin municipality in northeastern China.
…
https://www.hrw.org/news/2016/07/07/china-free-rights-lawyers-held-secretly-year
le 6 juillet, 2016
L'éminente militante des droits de l'homme, Narges-Mohammadi, dans une tentative désespérée d'obtenir la permission de parler à ses enfants au téléphone, a commencé une grève de la faim humide le 27 juin 2016. « Je demande rien d'autre que d'être autorisée à parler à mes enfants au téléphone. Si cette demande est trop grande, irrationnelle, immorale, illégale, ou contre la sécurité nationale, s'il vous plaît, dites le moi », a déclaré Mohammadi dans une lettre ouverte. « Persuadez moi, s'il vous plaît. Clarifiez pourquoi une mère, a déclaré un criminel proche de l'Etat, doit se voir refuser d'entendre la voix de ses enfants ».
« Contrairement à d'autres prisons du pays, la section des femmes dans la prison d'Evine n'a pas de téléphone et les détenus ne peuvent pas communiquer avec leurs familles. C'est interdit », a-t-elle ajouté. « Les visites sont autorisées qu'une fois par semaine, mais après les détenus doivent attendre pendant toute une semaine sans nouvelles ».
« Alors que d'autres mères ici peuvent recevoir la visite de leurs enfants, j'imagine rencontrer ma chère Kiana et mon cher Ali [qui vivent en France] et sentir leurs petites mains et embrasser leurs beaux visages », a-t-elle dit.
…
http://www.csdhi.org/index.php/actualites/prisonniers-politiques/7648-iran-emprisonnee-la-defenderesse-des-droits-humains-narges-mohammadi-se-met-en-greve-de-la-faim-pour-maintenir-le-contact-avec-ses-enfants
July 7, 2016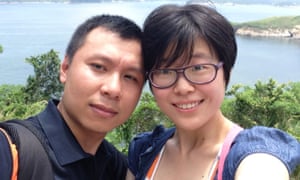 Almost a year to the day after she was seized from her Beijing home and spirited into secret detention, Chinese police have announced they will release a young legal assistant on bail.
Zhao Wei, 24, was taken into custody on 10 July 2015, on the second day of what activists have described as an unprecedented government offensive against China's human rights lawyers.
Before her detention Zhao had worked for Li Heping, one of China's most prominent human rights lawyers.
Police in the city of Tianjin, where Zhao was being held, announced her release on bail on Thursday morning, on the eve of the crackdown's one-year anniversary.
A post on the police force's official Weibo account said Zhao was being bailed as a result of her "candid confession" to unspecified crimes and her "good attitude".
Like most of the more than 20 lawyers and activists still in custody, Zhao was being held on charges of political subversion.
…
https://www.theguardian.com/world/2016/jul/07/china-to-release-human-rights-worker-zhao-wei-on-bail-after-a-year-of-detention
http://news.trust.org/item/20160707084209-n5e5i
http://abcnews.go.com/International/wireStory/china-releases-assistant-rights-lawyer-year-40398398
#IamWillie #JusticeforWillie #Endangeredlawyers
June 24, 2016
The ICJ conducted a research mission to Azerbaijan on 20-23 June, to assess the situation of lawyers in the country, in light of concerns about recent criminal and disciplinary proceedings against lawyers.
During the mission the ICJ met with lawyers and legal experts to discuss the governance of the legal profession, including questions of access to the profession, the need for sufficient numbers of qualified lawyers to provide effective access to justice, and the role of the bar association in protecting lawyers against harassment or interference in their work.
In the course of the mission the ICJ met with several lawyers against whom disciplinary proceedings had been initiated, or who had faced criminal or other sanctions. Many of these lawyers have been prominent in bringing human rights cases before the national and international courts.
On 23 June, ICJ representatives observed a hearing in the case of lawyer Alaif Ghasanov before the Baku Administrative Economic Court no.1, in which he is challenging his disbarment.
The ICJ will publish a report of the mission with recommendations to address harassment of lawyers and for reform of the governance of the legal profession.
#Iamwillie #Justiceforwillie #Endangeredlawyers